Stage
Working internship Customer Cluster – Set-up structure for price indication
Syntegon in Weert is looking for a business orientated intern, who will help the Customer Cluster department with setting up a Price Indication Structure.
Soort stage
Working Internship
The Syntegon plant in Weert is appointed as Center of Competence (CoC) for vertical baggers and has a worldwide responsibility for development, sales, manufacturing and service. We are continuously trying to improve our machines. Our Customer Cluster (Sales, Marketing, Product Management & Customer Application center), located in Weert, is globally responsible for all commercial activities, strategies and initiatives for the Vertical Form Fill Seal portfolio within Syntegon.
Dit ga je doen
During your internship you will help our Customer Cluster with setting up a structure to be able to send a Price Indication for Line solutions for our 5 Focus Segments within 10 working days. This includes tasks like:
Analysing data, calculations, invoices, sales projects, etc;
Optimizing data storage of our calculations;
Mapping different possiblities of pricing options for our vertical packaging machinery;
Helping our Customer Cluster with optimizing the efficiency level of their quotes.
Dit ben jij
You are a bachelor student in the field of industrial engineering, business administration, economics or similar;
You have very good analytical skills and can do critical thinking;
You have a hands on mentality;
You are proactive and pragmatic;
You have good communication skills and the ability to work with globally distributed teams;
You know how to work with Excel and can make calculations;
Good knowledge of the English language is a must.
Wij bieden jou
We at Syntegon Technology have been one of the leading providers of intelligent and sustainable solutions in the field of process and packaging technology for pharmaceutical and food industries for over 150 years. As an independent, globally active company that emerged from the Bosch Group, we work independently and future-oriented on solutions for a better life. Your internship will be filled with learning experiences. You will get many responsibilities and challenges. You will be guided by a professional mentor and will receive a good internship allowance.

Direct solliciteren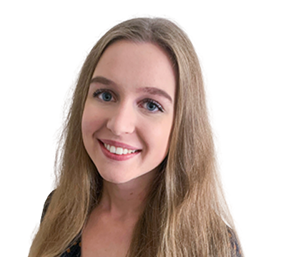 Celine van Es is jouw persoonlijke coach die je met veel plezier helpt aan een toffe stage. Vragen?
Acquisitie n.a.v. deze vacature wordt niet op prijs gesteld.