Stage
Working internship – Competitive Analysis Packaging Market
Syntegon in Weert is looking for a business orientated intern, who will help the Product Management department with doing a competitive analysis for the packaging market.
Internship type
Working Internship
Our Product Management department is, in association with, our engineering, sales and marketing department, responsible for deciding which products we offer and how we position these in the market.
Your responsibilities are
As an intern you will assist our PM department with doing a broad competitive analysis focussed on a specific market. This includes tasks like:
Getting to know our products, machinery and marketing/sales strategies;
Doing a market research to investigate our competitors and gain the required data for our database;
Discussing your data with marketing, engineering and sales colleagues (abroad);
Defining a plan based on the strategy to gain a competitive advantage in the future;
Taking the first steps in executing the plan and adjust it along the way based on feedback from practical examples.
This is you
You are a bachelor student in the field of international business, business administration, economics, marketing or similar;
You have very good analytical skills and can do critical thinking;
You have a hands on mentality, work organised and are a good planner;
You are proactive, driven, professional and commited;
You have good communication skills, can work independently and have the ability to work with globally distributed teams;
You know how to work with Microsoft Office, knowledge of OneNote is a plus;
Good knowledge of the English language is a must.
We offer you
Your internship will be filled with learning experiences
You will be guided by a professional mentor
You will receive a good internship allowance
Due to the COVID measures the home/work ratio is 50/50

Apply now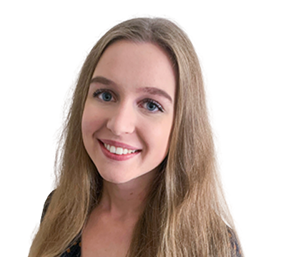 Celine van Es is your personal coach who is glad to help you to find an internship to your liking. Questions?
Acquisition regarding this vacancy is something we don't appreciate.