Internship
HBO Internship Marketing Communication – Syntegon Packaging Solutions B.V. – Weert
Are you looking for an internship starting in September 2023, do you have solid video- and photo editing skills and would you like to expand your knowledge within an international organization? Syntegon Packaging Solutions B.V. is looking for an enthusiastic, proactive intern who will join the Marketing and Business Communication department to help develop videos and photos for Syntegon's machines and equipment. Apply now! 

Start date
1 September 2023
The Marketing and Business Communication department is responsible for the promotion of the vertical packaging portfolio from Syntegon. In addition, it is responsible for creating materials which strengthen the sales force in their conversation with (potential) customers. The department aligns with product management and sales on the required materials.
Within the Marketing department there is an open, informal atmosphere. As an intern you will easily get in touch with your colleagues as everyone is happy to welcome you at the department. Would you like to be part of our team? 
Your responsibilities are
As an intern you will create a database with videos and photos for promotional purposes as well as for sales tools. You will be responsible for the conceptualization, the creation and the editing of it.  An additional step could be to also turn these photos and videos into promotional materials for usage on, for instance, LinkedIn or YouTube. 
 
The photos and videos are both focusing on the machines and the experts working at Syntegon. In other words, you will create photos and videos of both the machines and the experts explaining certain key features of these machines. In these ways, the sales of machines will be supported and it is easier for our experts to explain the usage of the machines to our clients. In short, your tasks include: 
Video concept creation
Photo and video creation
Photo and video editing
 
Additionally, you will be asked to support streaming webinars that will be held throughout the year. 
This is you
You are studying at HBO level and are looking for an internship starting in September;
You are located in the Netherlands;
You know how to work with Adobe Creative Cloud;
You have experience in photo and video recording;
You have good English verbal and communicative skills;
You are proactive and enthusiastic;
We offer you
You will be part of an open, informal and enthusiastic team;
The possibility to work 1 or 2 days a week from home;
The possibility to work on your internship assignment;
Solid camera equipment you can work with;
Your internship will be filled with learning experiences;
An internship allowance of €500,-

Apply now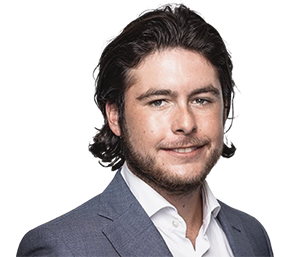 Marco Schurink
Acquisition regarding this vacancy is something we don't appreciate.